Thank you for agreeing to speak at our event! Here are some details you'll need to know:
Dates: April 23-25th, 2020
Location: Kimpton Hotel Monaco, 225 N. Wabash Ave., Chicago IL 60601
Hotel Room: $169 per night, make sure to Use Code "R48" to reserve this rate. CLICK HERE TO RESERVE
When booking the hotel, if you are booking additional days, you will need to call to make your reservation call 1-800-546-7866 or 312-960-8500 Please book by March 24, 2020. If you need stay longer, please email Jessica direct and she will try to accommodate the prices. [email protected]
The price of the ticket to the event is $399.
Brief Agenda (times might alter but it gives a rough estimate)
The hotel provides a free happy hour from 5:00-6:00 pm
Thursday April 23 – Bonus Pre Day 1:00-4:00 pm & Welcome Reception 6:00-8:00 pm
Friday April 24 – 9:00am-4:45pm & Group Dinner 7:00-9:00 pm
Saturday April 25 – 9:00am-4:45pm & Group Dinner 7:00-9:00 pm
More details can be found on the Schedule page.
Other Documents
Please fill out speaker information ASAP: CLICK HERE to fill out a form that provides me all the information that I need.

Speaker Contact Information
Headshot
Names & Title for headshot
Company Logo

Guidebook Ad Dimensions:

Based on a .375" margin ad sizes should be as follows:

Full Page: 4.75" wide x 7.75" high
Half Page: 4.75" wide x 3.687" high
All files should be submitted in HiRes: 300dpi, CMYK or B&W color mode, PDF or JPG
Social Media
On social media use hashtag: #itocompass.
Once we have information from you, we will create social media cards that you can use to promote the event and your company.
Please let me know if you have any questions or comments about the event. I look forward to working with you! Cheers to a great event and even more success for everyone in 2020.
Thank you,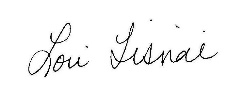 Lori Tisinai
847-274-2898